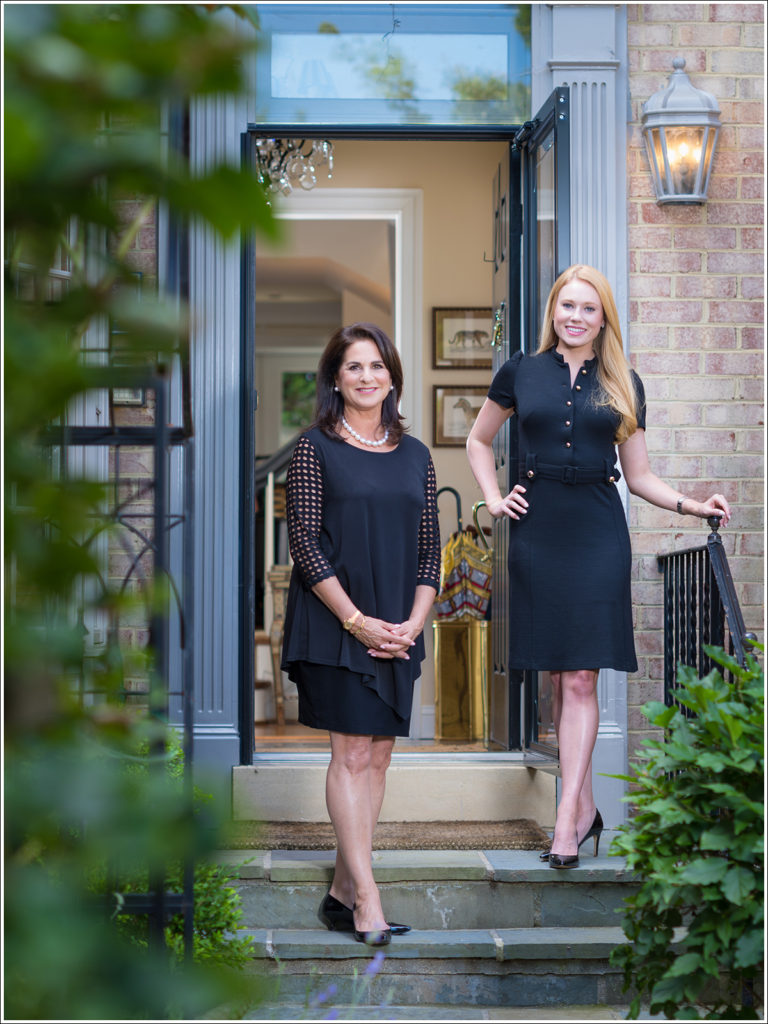 Cynthia Howar has a lifetime of experience and understanding of the Washington, Virginia and Maryland real estate markets. She was named one of the top real estate agents in the area for 2017 by The Washingtonian, and once again ranked among REAL Trend's Best Real Estate Agents in America for 2017.
We manage the home buying and selling process from start to finish, and believe communication is the cornerstone of every client relationships. We devote the same level of effort to each client regardless of transaction size.
Ms. Howar is proud to be backed by the professional staff and marketing arm of Washington Fine Properties, ranked the top national luxury real estate brokerage by sales price for seven years running. We ensure superior home photography, 3D home tours, captivating print materials, digital outreach and a customized marketing plan for every listing.
MARKET/NEIGHBORHOODS SERVED:
All close-in neighborhoods in Northwest DC, Northern VA and Maryland, including: Georgetown, Wesley Heights, Spring Valley, Kent, Massachusetts Avenue Heights, Kalorama, Forest Hills, McLean, Arlington, Alexandria, Bethesda, Chevy Chase, Potomac.
---
---
CYNTHIA HOWAR
cynthia@cynthiahowar.com
202-297-6000
LICENSED IN:
District of Columbia
Maryland
Virginia
Cynthia is a third-generation Washingtonian from a family of DC-based developers who has a lifetime understanding of the Washington, Virginia and Maryland markets. She has been consistently ranked as one of the top agents in DC by Washington and Real Trends and has earned a reputation for her professionalism, work ethic and sales performance. Her years of community involvement in several associations, the federal government and non-profit organizations reflects her pride in the DC Metro area and its growth.
With more than 30 years of business, legal, sales and strategic marketing experience in several industries, Cynthia Howar brings a wealth of resources to any real estate transaction. Cynthia has been with Washington Fine Properties since 2009. Prior to her career in real estate, Ms. Howar was educated in the healthcare field, worked as a telecommunications attorney, an executive in several companies and as a consultant in healthcare informatics and telemedicine. She is also a fine artist working in watercolors, oils and mixed media.
PROFESSIONAL ASSOCIATIONS
– Member, GCAAR, NAR
– Member, California and DC Bar Associations
– Past Board of Visitors, Childrens' National Medical Center
– Past Member, American Telemedicine Association
– Past Member, ASTM
– Past Member National Defense Industries Association
– Past Member, American Association of Association Executives
EDUCATION:
– J.D., Georgetown University Law Center
– Graduate Center of the City University of New York, Doctoral Studies in Psychology and Environmental Psychology
– B.S. Trinity College, Hartford, CT
– Graduate of Women in Leadership & Learning (WILL), a leadership training program for senior executive women in business
– Studies in Fine Art and Architecture: Art League of Alexandria, Corcoran School of Art, University of Iowa, City College of New York, Hunter College
COMMUNITY INVOLVEMENT PAST AND PRESENT:
– President, Hillandale Homeowners Association, 2007-present
– Washington, DC, Chapter of the Alzheimers' Foundation
– Marshall Legacy Foundation
– Childrens' Defense Fund
– I Have a Dream Foundation
OUTSIDE INTERESTS:
Tennis, Art, Architecture, Travel and the Culinary Arts
Ms. Howar is also an artist, whose watercolor and oil paintings have been in juried shows in the DC metropolitan area.
---
VIRGINIA GOODE
Sale Associate
virginia.goode@wfp.com
202-274-4693
LICENSED IN:
District of Columbia
Virginia Goode is a sales associate in the Cynthia Howar office at Washington Fine Properties, where she currently handles residential listings and buyer representation across the DC area. The team is led by Cynthia Howar and consistently closes over $20 million in sales annually. This has made them a top-producing team in the DC metropolitan area and ranks them among America's Best Real Estate Agents by The Wall Street Journal.
Virginia has worked in both commercial and residential real estate since 2010, conducting transactions in Washington, DC and Charlotte, NC. Her work prior to Washington Fine Properties included working for her family's commercial development company in Charlotte acquiring property, managing leases, and overseeing construction. Virginia received a Bachelor of Arts, majoring in English, from Rollins College in 2012 and earned her Washington, DC, real estate license in 2013.
Virginia was born in Charlotte, North Carolina and now resides in Georgetown.
EDUCATION:
Bachelor of Arts, Rollins College, Winter Park, FL
OUTSIDE INTERESTS:
Travel
Cooking
Reading