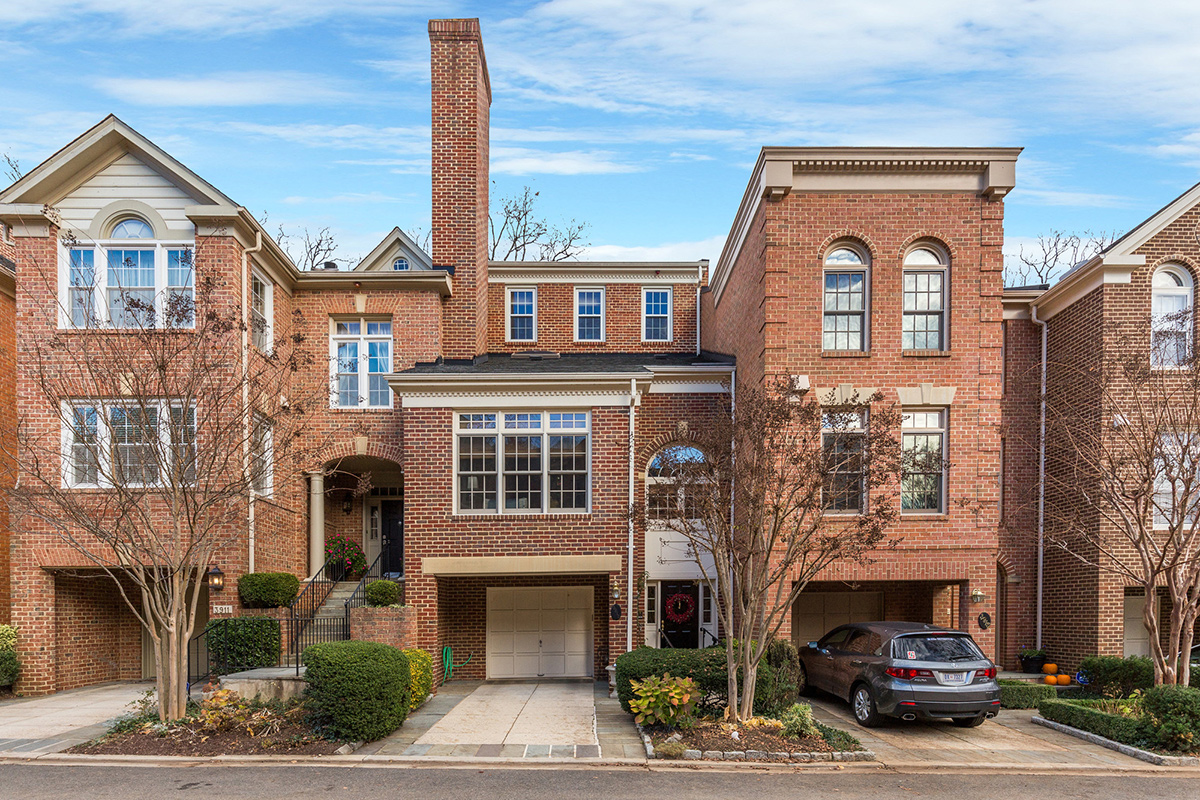 I created this Brief History of Hillandale several years ago because I felt that Hillandale needed recognition in the marketplace as a phenomenal place to live that has both architectural and cultural provenances.  Because we have had such turnover in residents since then, I am resending it to the community.  Hillandale has become a sought after neighborhood in recent years.  Here's why I think it is so.
Why I Love Living in Hillandale….the Lifestyle
I have lived in Washington, DC most of my life as did my father and grandfather who were both heavily involved in local real estate and development in a family company started by my grandfather in the early 1900s.   In 2002, I was looking for a new home for my 12 year old son and me, scouring all my old haunts for the perfect home.  I considered Georgetown, Wesley Heights, Westmoreland Hills (close in Maryland) and even thought about Old Town, Alexandria.  I had not seen anything that I loved so when my realtor suggested I look at Hillandale, off we went.  I hadn't seen Hillandale since 1985 and had always thought I didn't want to live in a "planned community", which is how I then viewed it.  As we drove through the gates, I was shocked at the transformation and awed by the beautiful, mature landscaping and water features throughout the community.  I felt it was an oasis of calm in the middle of the city.
I purchased the only house that was available that summer.  There were people lining up to live in Hillandale, mostly as a result of a campaign by the neighborhood to make realtors and potential residents aware of the benefits of living in Hillandale.  Never have I looked back and served as the President of the Hillandale Homeowners' Association for 9 years.   It is a lifestyle that is missing in today's modern world —A taste of suburbs where your children can walk to their friends' homes, ride bikes, swim at the pool or take tennis lessons with a sense of independence rarely found in today's urban dwellings.
The history of Hillandale is quite interesting.  It was originally the estate of Ann Archbold, daughter of oilman John Dustin Archbold.  Mrs. Archbold hired architect, Josephine Wright Chapman, to build the original Italian villa in 1922 and wanted a composite of 14th century Tuscan farmhouses and villas that would provide a retreat from the city but have all the conveniences associated with proximity.   Mrs. Archbold cherished the open spaces and natural beauty of Hillandale and fought to keep her property unspoiled.   That tradition continues today.  The villa, now divided into two homes, is designated a historic property, as is the original gatehouse which sits in Georgetown Court bordering Reservoir Road.  A quote from Mrs. Archbold's neice, who was a frequent guest at Hillandale, sums up life in Hillandale:
"Hillandale always seemed to me to stand cool and serene above the hustle and bustle of Washington.  And yet it was charged with a romantic moodiness and the excitement of the life that breezed through it…"
My father and grandfather always told us that if you take from a community, you must give back to the community.  Hillandale has given much to me over the 14 years I have lived here: a sense of security (we have 24- hour security with an experienced, well regarded team of security officers at the gate); two management personnel on site at our community center, Hillside;  a lively tennis program on our two tennis courts; a swimming pool open from May through September with lifeguards; beautifully landscaped common areas interspersed between our 265 homes covering 27 acres; an interesting and diverse group of residents; and many additional activities that provide cultural and educational enrichment organized by our residents.   Hillandale is a lifestyle that I, for one, cherish.
Since I moved here, I have sold over 50 homes in Hillandale because I believe in the lifestyle and our community.  This is not for me a "sell and run" proposition.  I care about our property values and I care about helping my clients in all aspects of the sales process for both purchasers and sellers. I have helped my clients achieve the highest sales prices and the best terms and condition possible.  If you are thinking of a move or have friends who are interested in Hillandale, I'd be happy to help you.   Many thanks for your love for Hillandale!